Manta is DIVING… it's passion… a life style… life is short and must be lived at Sea!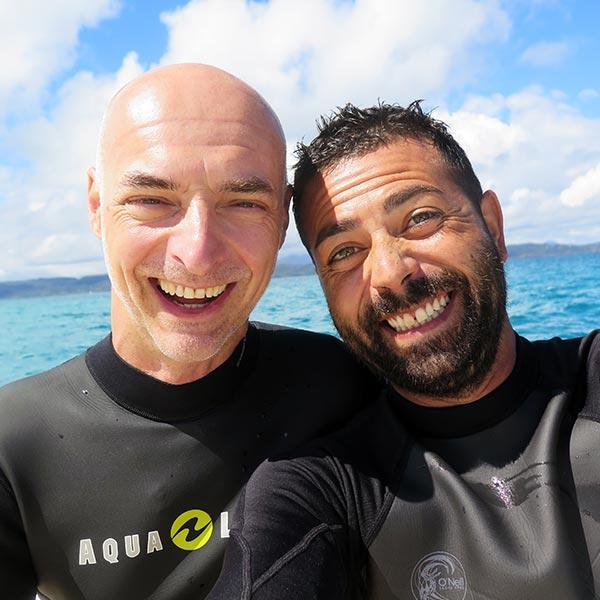 Manta Diving is a diving and excursion centre founded in Nosy Be in 1996 by its founders who, with the help of pencils to trace the routes and oil lamps to illuminate old nautical maps of the "Nosy Be" archipelago, identified most of the current diving sites. Today, the Manta is run by Emanuele Venanzi and Carlotta Barba, who, with the same passion and determination as in the past, have changed the concept of the old diving centre to a more up-to-date vision of Eco-Tourism and Citizen Science.
Manta is a family made up of Italian diving instructors, a marine biologist, the French partner and the irreplaceable local staff without whose help everything created to date could not function.
They are all very knowledgeable in every aspect: diving and nature, and pay attention to detail for the care and safety of the guests. The Malagasy guides of the Manta, have a deep knowledge of their territory, the sea and botany and like sailors, are experienced and trained in sea rescue.
Since 2018, the Manta has been collaborating with the University of Calabria, which every year, sends 6 aspiring naturalists for a training internship on marine mega fauna who will give you all the information to become a scientist for a day.
The Manta puts at your service four boats, state-of-the-art equipment, two latest-generation compressors and a membrane to provide NITROX mixtures in Nosy Be, making diving safer and longer.
We dive safely, paying attention to the abilities of our guests and respecting local laws. Guests' relaxation is our priority. At Manta, the only effort you need to make is to breathe underwater and enjoy the scenery, we take care of the rest. We are curious about the flora and fauna, both marine and terrestrial, and always willing to take your valuable advice.
We are also convinced that only with great humility and perseverance you can grow professionally and in your everyday life. We love to make friends with the divers who dive with us, to let them become part of the big Manta family. If you are a diver looking for fun in safety and are respectful of the precious gifts of the sea, you have found your ideal diving companions.
Dives are moments in life that make us escape, make us dream, make us fly as far as few can go. We are suspended in nothingness, floating in a blue universe.
Cit. E.V.
"TONGA SOA (welcome)"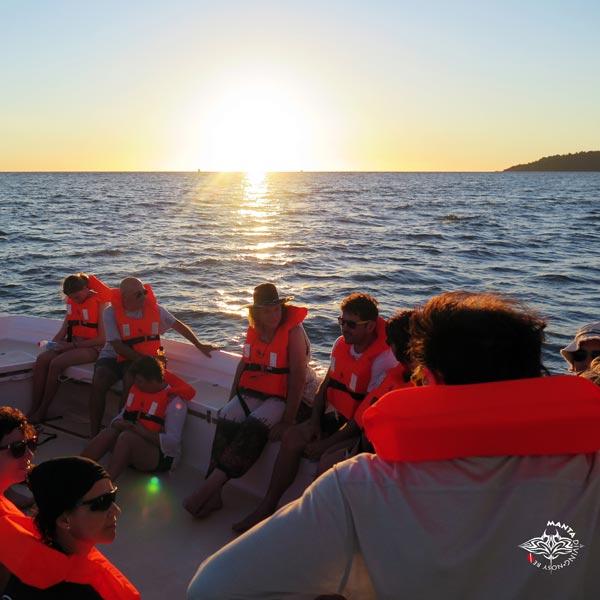 GOAL
As divers, our goal, like all world's divers, is one: diving! As a Diving Center, is to guaranty to you our best performance to let you have the best experience you can find in Nosy Be trying to understand your needs.

MISSION
Ensure your safety and enjoyment upside down the sea surface. To spread as much as possible our diving knowledge and our passion for the sea.

AIM
Achieving product and service excellence. LIVE Madagascar